Parker New Boat Models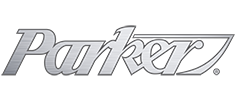 Our Parker Showroom
Quality, Strength, and Seaworthiness
these three words exemplify what our family stands for. A tradition of time-tested design and a continual straightforward approach, combined with uncompromising dedication to the highest quality craftsmanship. These three words are the channel markers that guide our company in tandem with our faith and conviction of service unto others.
Located along the Outer Banks of Beaufort, NC, an area world renowned for over 200 years in the tradition of hand-crafted boat building. It was here, along the demanding coastal waters, commonly referred to as the "Graveyard of the Atlantic," where boats were a necessity. It was here in the late 1960's that Parker Offshore was born.
The foundation of every Parker, current and future, starts with Quality, Strength, and Seaworthiness. A foundation that is time-tested, ensuring you and your family enjoy everyday on the water in your Parker. Whether it's a day of fishing or cruising with friends and family, your Parker will always deliver.